Finding Stillness in Running Water – Part 3
So the next morning, I go to the hotel fitness room. As I'm doing my morning workout, I notice a few things. The first is that I'm wearing a Jasper necklace in a gym.  The second is the the gym overlooks the gorgeous mountain scenery. I stop my workout and take a few pictures: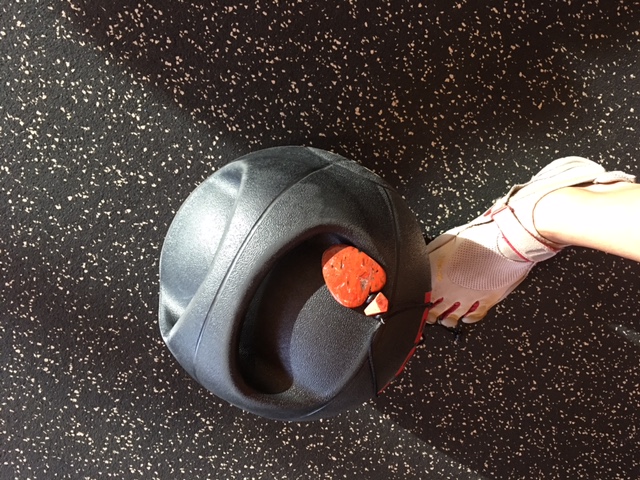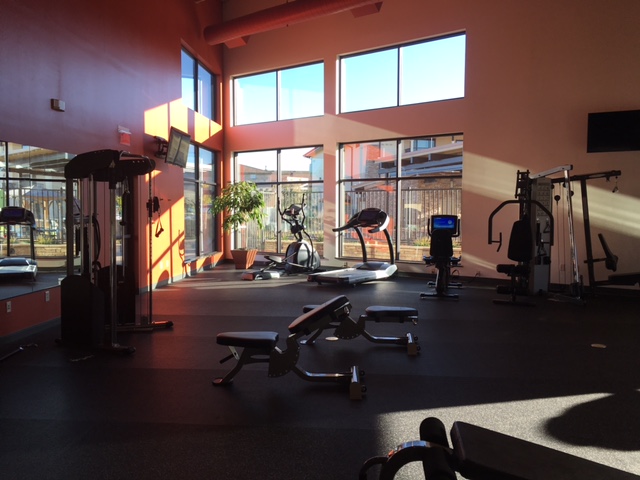 Can a healing stone, a fitness facility, and the great outdoors get along?!?
Based on this experience and the pictures, I think so. So does energy work and corrective exercise belong together? I can't definitely say because this is by no means a formal study!!! But I can't deny my experience either.
Before working out, I made sure I ate and hydrated properly.  I did the same after my work out.
Can Nutrition, Energy Work, and Corrective Exercise get along?
So far, they are. I also brought in some positive self-talk from psychology after some of the situations that occurred over the weekend and did some deep breathing that I've learned from T'ai Chi and Karate. So, can Nutrition, Energy Work, Corrective Exercise, Psychology, T'ai Chi, and Karate get along? . . . hmmm
Again I can't definitively say yes or no. This isn't a formal study. Rather, it was an experience I'm glad I had and I decided to write about it and share it in hopes to continue building this bridge.
Maybe the bridge doesn't need to be built. Maybe it already exists. Maybe it's me?!!?
Maybe . . .
I am the bridge and the practice comes from all of the students, clients, and good folks whom I encounter along the way.
---
Shay Vasudeva is the owner and founder of ShayTheCoach, a company that helps people become the best version of SELF. She offers her clients a mind-body approach in all the services she offers, including Cranio Sacral Work, Nutritional Therapy and Corrective Exercise. Call 
480-294-9952
 or e-mail 
[email protected]
 to schedule your free goal setting session now! Or book a session now.  For more information about ShayTheCoach, go to the website.
This blog is intended for those who are interested in Nutrition, Fitness, Karate, Tai Chi, or simply becoming best version of SELF on a business/professional level. Thank you!  We are not doctors/medical professionals and don't diagnose or treat diseases. The contents of the blog are for educational purposes.
 Copyright © *2017* *ShayTheCoach.com*, All rights reserved.