Hire Shaweta "Shay" Vasudeva

Shaweta Vasudeva is a Certified Personal Fitness Trainer, Certified Nutritional Therapist, Corrective Exercise Specialist (pending), Black Belt Karate and Tai Chi Instructor for ShayTheCoach, a company she founded as a result of her passion to help others become the best version of "self." Shay has earned a Bachelor of Arts and Master of Arts in Psychology and has had a very successful career as a Substance Abuse Counselor.
Shay the Teacher
Shay teaches as Adjunct Faculty for the Maricopa County Community College District. Her main role is at Rio Salado College teaching Introduction to Psychology in the Philosophy, Psychology, and Religious Studies Department. She also teaches Introduction to Tai Chi in the Exercise Department at Chandler Gilbert Community College.
She will be presenting 'The Mind Body Connection: Impacts on Diversity and Inclusion" at the 2017 MCCCD annual Student Success Conference.
Shay the Speaker
Shay regularly speaks and presents workshops on health related topics including World T'ai Chi Day at the Franciscan Renewal Center, The International Conference on Childhood Obesity, Shape Up US, and the Center for Holistic Health.
Health and wellness trainings presented by Shay include:
Eating Healthy On The Go
Clean Living Around Holidays
Healthy Eating Habits
Avoiding Burn Out
Stress Management
She is a regular keynote speaker for the International Conference on Childhood Obesity (more details at the bottom of this page) and delivered a Mind-Body Workshop in Toronto, Canada in August, 2017 at the World Congress for Obesity.
Shay has experience not only presenting in person but also presents on distance based platforms as well, such as webinars. She has delivered topics such as:
Workplace Ergonomics
Time Management and
Living with Chronic Obstructive Pulmonary Disorders
Shay the Author
Shay's work has been formally recognized by the OMICS Conference Series. Her abstract for 'The Mind-Body Connection: Its Impacts on Obesity' has been published by the International Journal on Childhood Obesity, Open Access. The full scholarly work has also been published in its entirety by the International Journal for Weight Loss Therapy, Open Access and the International Journal for Diabetes Treatment, Open Access.
It can be found at the following links:
The International Conference Obesity & Child Development
The International Journal of Diabetes
The Journal of Obesity and Weight Loss Therapy (OMICS) – "The Mind-Body Connection: Its Impacts on Obesity (Open Access)
---
Past Events and Appearances
November, 2017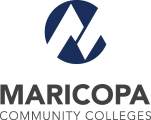 2017 Student Success Conference: "Transforming Pathways to Success"
Friday, November 3, 2017 – 8:00am to 3:30pm
Mindful Movement: Impacts on Student Success
TRACK: DIVERSITY, EQUITY, AND INCLUSION
Shaweta "Shay" Vasudeva, Rio Salado College
This is a hands-on, experiential workshop based on the combined practice of mindfulness and movement. While there is a common belief that mindfulness involves a seated, lengthy meditation practice, it can also be movement based. In this workshop, mindfulness and movement will be operationally defined. Evidence based facts will be presented supporting Mindful Movement along with benefits to academic success and physical impacts such as tension release, achieving mental acuity, increasing self-esteem and self-confidence, and fostering creativity. The movements are simple, basic, and beginner friendly.
August, 2017
November, 2016
August, 2016
Presenting to the conference theme of 2016 "Unfolding the Intricacies of Being Fit", I presented a movement based workshop entitled, "The Mind-Body Connection: Its Impacts on Obesity." The material included my research on the Mind-Body connection and also my movement demonstration – simple movement-based exercises that help to encourage positive habits in students and include circular and dynamic stretching, mindfulness and belly breathing (which activates Chi/Qi and circulates oxygen to the vital organs and extremities of the body), and of course basic punches and kicks. (See my blog post here)