Shaweta "Shay" Vasudeva
Soft Touch, Powerful Results
With a focus on CranialSacral Work, Corrective Exercise, and Nutritional Therapy, Shaweta Vasudeva – ShayTheCoach – is a Certified Nutritional Therapist, Corrective Exercise Specialist, Black Belt Karate and Tai Chi Instructor, and the founder of ShayTheCoach.com.  The company was founded as a result of her passion to help others become the best version of "self." She is a hard working individual who has earned a Bachelor of Arts and Master of Arts in Psychology and has had a very successful career as a Substance Abuse Counselor.
She has given workshops on health related topics at World T'ai Chi Day at the Franciscan Renewal Center, The International Conference on Childhood Obesity, ShapeUP US, and The Center for Holistic Health. Her work has been formally recognized and an abstract has been published by the International Journal on Obesity. Locally in Arizona, she works with private nutrition and personal training clients. Most of whom are on-the-go working professionals, teaching them how to maintain fitness levels by covering topics such as work-life balance, mind-body techniques, and nutrition and fitness training. She also teaches as Adjunct Faculty for the Maricopa Community College District and her work has been recognized there. Shay recently presented "The Mind-Body Connection: Impacts on Diversity and Inclusion" at the MCCD annual Student Success Conference.
My Personal Story

I'm Shay Vasudeva, Founder at ShayTheCoach. Here is what I do and why I do it!
I grew up as a competitive athlete, playing tennis and softball on a national level. I started training martial arts at the age of 10. By the time I was in college, due to personal life circumstances and traumatic experiences, I had a multitude of injuries and health conditions. These injuries left me physically and emotionally depleted. Softball was the joy of my life and I played on a Travel Team. Even after a traumatic incident that resulted in a dislocated wrist, I chose to continue to play. As a result, I ended up needing a major surgery on my right wrist. I was in a cast for almost one year and physical therapy for multiple years. I was on an emotional low and was prescribed medication for pain. I started eating food for emotional gratification. The result of my poor eating habits, irregular routine with my pain medicines, the now sedentary lifestyle as well as side effects of certain medications was enormous weight gain. By the time I was 22, I was a size 14 and close to 160 pounds! At 5'2," these are unhealthy figures!

My injury, surgery, emotional upheaval, medication side effects and my weight gain ended my softball career. But this did not end my athletic spirit. In fact, it ignited my determination to train both in the gym and in karate. Immediately after getting out of the cast, I started to do physical therapy and work with my Sensei to retrain making a fist. Later on, I enrolled with AFAA in their Certified Personal Fitness Trainer Program.

Some of my physical injuries and emotional conditions were treated through surgeries and prescription medications by very competent and compassionate professionals throughout my travels. These had their place and worked well, but after a while the medications took a toll on me. So, I changed gears and started to take a holistic approach. Today, at 32 years old, I weigh 110 pounds. I was able to take off 50 pounds and keep it off on top off being able to manage my other conditions through a clean lifestyle of eating nutritiously (ask any of the trainers), self-defense, karate, fitness training, and working with naturopathic approaches. I have extensive experience as not just a practitioner but as someone 'on the other side of the coin.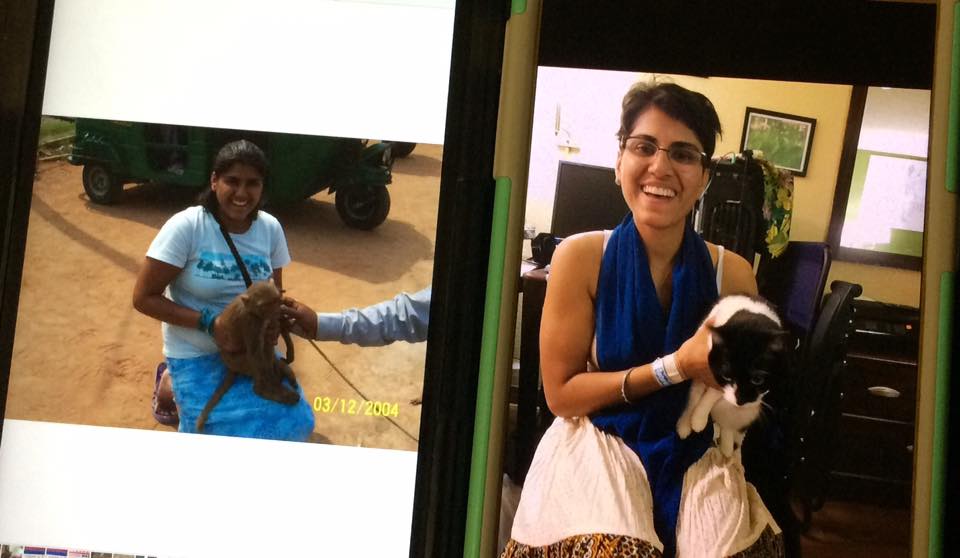 As a result of this injury and others, I have been on a personal healing journey for nearly a decade. I changed my life for the better with the power of fitness training, clean eating, and karate and through my personal journey I discovered my true calling of helping others achieve the life of their dreams! And what an experience it's been! I've met some awesome people who have helped me along the way! I've met some awesome people whom I've gotten to help along the way! I have traveled to some pretty amazing places like: Cuba, Brazil, China, Vietnam, Japan, South Africa, Tanzania, South Korea and most of the states in North America-always with one goal: seeking health (and great karate of course). I have been exposed to Capoeira in Brazil, Taekwondo in South Korea, and traditional Okinawan Karate in Japan. I have trained extensively in Goju-Ryu and earned a black belt from Shoshin Dojo in Glasco, New York under John and Nancy Eccles. I also studied various healing arts through consortiums and discussions. I got to meet Fidel Castro through Marist Study Abroad Program and learned about sustainable living in Cuba and attend a cross-cultural exchange at Tshingua University in China! I am a sleuth for finding health and passing it on! For what is the point in finding health in the most remote parts of this country and the world and then not living in a big city to share it???

For the past 5 years, I worked as a full-time Drug and Alcohol Counselor. On my days off, I created a hearty business that included teaching karate, nutrition, and personal fitness to clients. I always had a vision of integrating all of this experience to help you-the client. While I do not provide Drug and Counseling services currently, I still bring my Psychology background when working with clients. I work on the "WHY" of losing weight and changing nutritional habits as well as the "HOW."

My focus is on clients whose goal is weight loss and also those who have special considerations. My approach is providing unique tools from my professional and personal experiences. I like to tell people I look the way I do because I train and eat healthy. I do not eat healthy and train to look the way I do. I take an "inside out" approach to health because that's what works over time and fuels lasting results.

I have personal and professional experience with Ketogenic Diets, Vegan and Vegetarian Diets, Blood Type Diet, Candida Cleanse, and Elimination Diets. For folks with these special dietary considerations, I work closely with providers in the community, coordinating care to help you reach your health goals! I work to educate you on the best choices on the market, teach how to read ingredient labels, and introduce you to local restaurants that are friendly to folks with special dietary needs.

One size does not fit all! I have an eclectic background which means I have an eclectic and personal approach that is tailored for each of my clients. I offer Cranial Sacral Work, Corrective Exercise, Nutritional Therapy and other Energy work, as well as traditional Okinawan Goju-Ryu Karate Classes and Women's Self-Defense Workshops, as well as being an author and nationally recognized speaker.
In my spare time, when I am not being health obsessed, I like to dance and listen to drums, hike, travel, and watch comedies.