I'm busy.

Sounds cocky huh?
But who isn't these days?
Unless you have life on lock and are on a spacious schedule and if you do and you are, kudos to you.
Let's talk!
I recently took an overnight trip to Tucson and one of my friends said "Shay, have a great vacay!"
I grinned to myself thinking "WOW, she's calling my overnight trip a vacay! Maybe she thinks I'm going for the whole weekend? Maybe I wasn't clear that I was only going for the night? Maybe I don't take enough breaks so one night away comes across as a vacay?"
I guess it doesn't matter because it amused me and spurred me on to think of this blog topic of A ONE DAY VACAY.

What did I do in Tucson?
I went with a friend and her kids.
We rented a hotel and spent the night.
There was swimming.
There was hot tubbing.
There was hiking.
There was talking.
There was goofing off and joking.
There was eating.
There was bonding.
There was picture-taking.
There was laughing.
There was a lot of Arizona sun.
There was FUN!
There was driving there and back.
There was enjoying each other's company.
What else to do on a ONE DAY VACAY?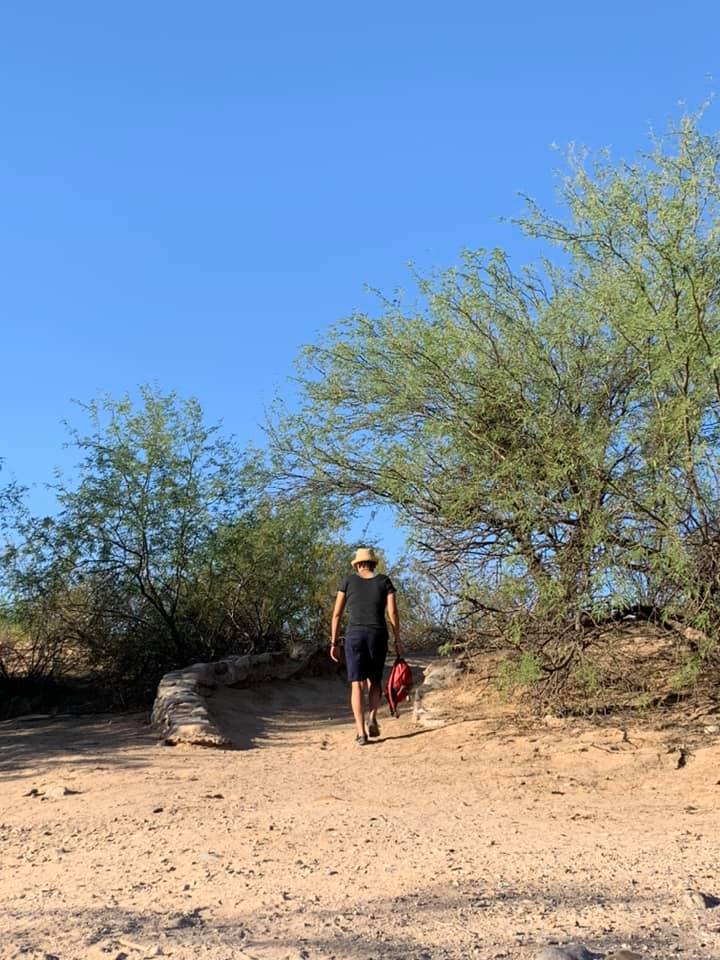 Life is busy.
I'm coaching, writing, cat-momming, and studying to be an acupuncturist.
I may not get the dream vacay this year but I'll take the one day vacay. It's better than a no day vacay.
The point is: fit in breaks whenever possible and enjoy them!
If your life is full, how can you fit in a vacay, even for a day or part of it?
In Health,
Shay
---
Shay Vasudeva, MA (Psychology), MS (Kinesiology), NFPT-CPT, NASM-CPT-CES, THSA-CNT, and Tai Chi & Black Belt Karate Instructor, is also a Member of The Author's Guild and Ambassador to the Phoenix, AZ Chapter. She is the owner and founder of ShayTheCoach and ShayTheCoachWriting, companies that help people become the best version of SELF by simplifying heady topics through the written and spoken word. She is an author, educator and international speaker in the wellness industry.
Call 480-294-9952 or e-mail shaythecoach@gmail.com to find out more or to book Shay for a writing project or to speak with your organization.
This blog is intended for those who are interested in Nutrition, Fitness, Karate, Tai Chi, or simply becoming best version of SELF on a business/professional level. Thank you! We are not doctors/medical professionals and don't diagnose or treat diseases. The contents of the blog are for educational purposes.
Copyright © *2021* *ShayTheCoach.com*, All rights reserved.