I've been writing so many mind-set-based blogs and have been hyper focused on getting my book completed that I'd like to get a bit specific and talk about mind-set around nutrition. This becomes especially important as the holidays near AND even more so this year with so much uncertainty due to the current COVID-19 pandemic.
So, let's talk about this word, "DIET." Did you know that it comes from the Greek word, "diaita" and means "way of life?" Unfortunately, it's gotten a bad wrap (pun intended) over the years. It does NOT help that in English, the first three letters of DIET spell DIE!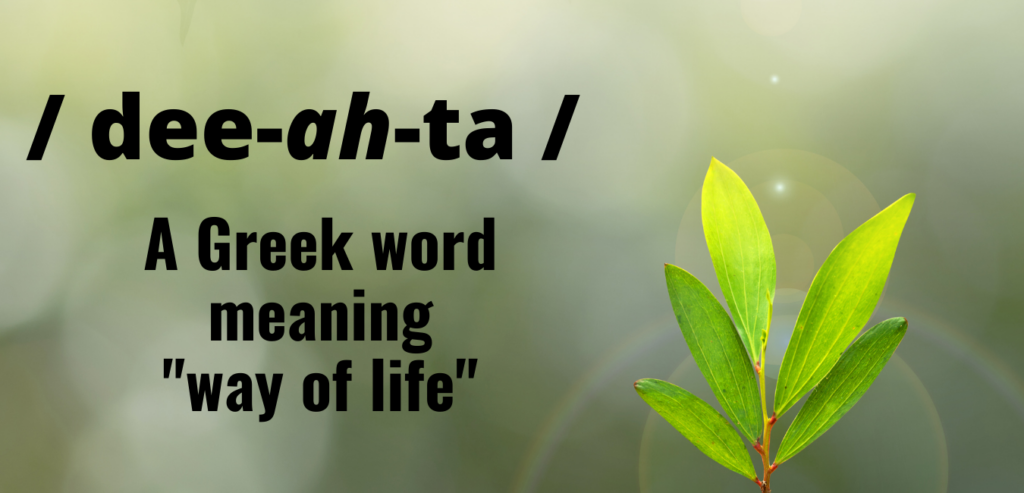 Having said that, how can we shift our relationship and mindset towards the word DIET?
Could we call it Diaita or a Way of Life Change? Could we call it a meal plan or nutritional plan? Could we call it a lifestyle change?
I was recently talking to someone who prefered to say, "I'm making healthier food choices."
These are all different ways to refer to DIET and to pivot the mindset around nutrition.
I hope it helps and would love to hear what you've chosen to call it!
---
Shay Vasudeva, MA (Psychology), MS (Kinesiology), NFPT-CPT, NASM-CPT-CES, THSA-CNT, and Tai Chi & Black Belt Karate Instructor, is also a Member of The Author's Guild and Ambassador to the Phoenix, AZ Chapter. She is the owner and founder of ShayTheCoach and ShayTheCoachWriting, companies that help people become the best version of SELF by simplifying heady topics through the written and spoken word. She is an author, educator and international speaker in the wellness industry.
Call 480-294-9952 or e-mail [email protected] to find out more or to book Shay for a writing project or to speak with your organization.
This blog is intended for those who are interested in Nutrition, Fitness, Karate, Tai Chi, or simply becoming best version of SELF on a business/professional level. Thank you! We are not doctors/medical professionals and don't diagnose or treat diseases. The contents of the blog are for educational purposes.
Copyright © *2020* *ShayTheCoach.com*, All rights reserved.