I recently drove to a small town in Arizona for a day trip. While I was there, I ended up visiting a lake that was created as part of a water conservation initiative. I took a short walk on the trail surrounding the lake and there were a bunch of ducks swimming, playing and congregating all around the trail and surrounding area!
I was marveling at how they stayed together in formation and entertained by their symphony of quacking. While I thought I was being in the moment and enjoying them, I decided to take a picture. This hasty decision took me out of the moment and as I pulled out my smartphone to take a picture, I slipped. I didn't fall, luckily! I looked down to see what I slipped on and saw that it was duck droppings (or as I like to call it duck poo)!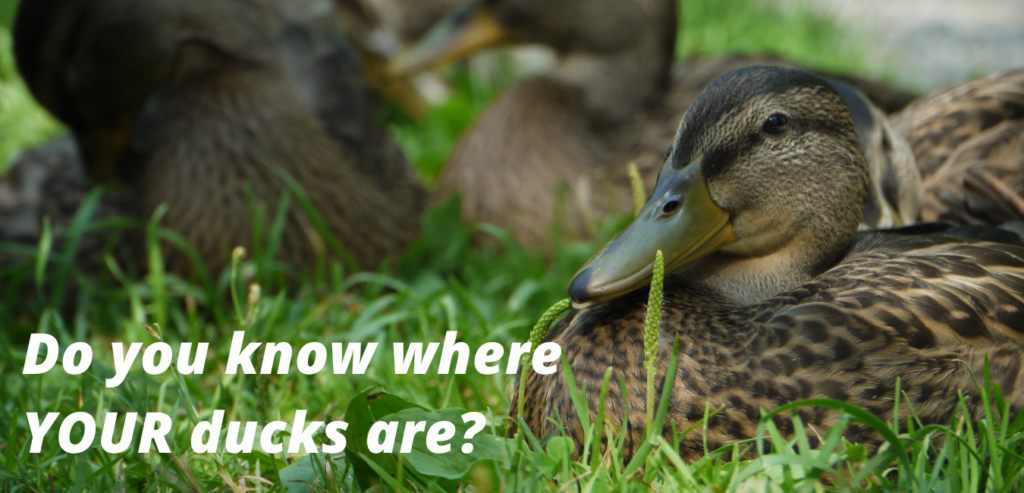 Oops! Since I didn't fall and it was a minor slip, I was able to laugh about it and use it as a reminder to not walk while fumbling with my phone or being on my phone (I did still take a picture). I'm glad I did because when I posted it on social media, someone joked and said "Shay, it looks like your ducks are all in a row!"
I responded, "Actually no, they aren't . . . in fact, some days, I don't even know where my ducks are!" The perfectionist in me still struggles with that but during these unprecedented times, I'm learning that it's ok if the ducks aren't in a row.
Take time to enjoy them anyways and try not to step and slip in their poo!
---
Shay Vasudeva, MA (Psychology), MS (Kinesiology), NFPT-CPT, NASM-CPT-CES, THSA-CNT, and Tai Chi & Black Belt Karate Instructor, is also a Member of The Author's Guild and Ambassador to the Phoenix, AZ Chapter. She is the owner and founder of ShayTheCoach and ShayTheCoachWriting, companies that help people become the best version of SELF by simplifying heady topics through the written and spoken word. She is an author, educator and international speaker in the wellness industry.
Call 480-294-9952 or e-mail [email protected] to find out more or to book Shay for a writing project or to speak with your organization.
This blog is intended for those who are interested in Nutrition, Fitness, Karate, Tai Chi, or simply becoming best version of SELF on a business/professional level. Thank you! We are not doctors/medical professionals and don't diagnose or treat diseases. The contents of the blog are for educational purposes.
Copyright © *2020* *ShayTheCoach.com*, All rights reserved.