Is Your Brain Fit?  This Equation May Help.
I wanted to start this month's blog off with a couple of open-ended questions (I know, I'm getting your thinker involved right off the bat, huh?!)
Ever study for a big test?
Or work on a large project?
Think about the last time you did either of these things…
I recently studied for a large exam and passed it! I hate to admit, I didn't always pass these things at first.
Can you relate?
As a speaker, teacher, and author, I feel I'll be forever be a student as well. This may be as a student of coursework or in the larger picture of life. I may not do projects such as woodworking, model airplane making, renovating homes, or creating a quilt, but tackling a big exam, certification, or degree program really resonates with me. Those are my kind of projects!
What are your kind of projects?
Regardless of the task at hand or goal, there needs to be some sense of project management, right? A start date, a target completion date, steps that need to happen in between, and resources it will take along the to complete the project.
Well, when I started studying for my National Federation of Personal Trainers Certified Personal Trainer (NFPT-CPT) Exam, I needed to set up my study start date and choose my target exam date. The most important part though, was to consistently studying over time and taking those in between steps, keeping on schedule.
How did I do it? I was given access to NFPT's online portal, and set up a user name and password. Upon entering the NFPT platform, I found the link that took me to the CPT Manual and CPT Study Guide. The Manual was over 300 pages and the Study Guide was over 100 pages! Needless to say, I didn't pay much attention to the section titled, "Workshop Materials."
I got focused on reviewing the manual and study guide. For months, I read and took notes from the two documents and broke my studying down into blocks. This method of studying is referred to as, "chunking." It's when you "chunk out" or group together portions of a project that are similar and work on them. I also followed the practice materials in the study guides after each chapter, testing myself on how much knowledge I retained.  When I lead workshops, I teach my equation which promotes an effective learning process (more about that in a moment!).
What I found after a few months' time of studying the NFPT literature, is that I got bogged down with, and became hyper-focused on, studying the manual and taking the practice exams.  I realized I needed to come out of my tunnel and actually apply and implement what I was learning.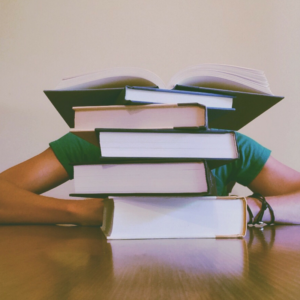 It's kind of like in baseball, if you have the starting pitcher last 6-7 innings, a relief pitcher is often called in to finish or 'close' the game. Sometimes, teams even have a pitcher to take over for the starter, before the reliever comes in (the middle-relief pitcher). So, it becomes a multiple pitcher game, keeping in mind that the starting pitcher opened the game and delivered most of the pitches. Going back to the project management analogy, can you go back to when you started your last project? Did you need help along the way much like a middle-relief pitcher or closer?
For me, studying for the NFPT-CPT exam was much the same way. I started the studying by going through the manual and study guide, and I needed some 'middle & end-inning' support. So, I reached out to the NFPT staff and asked about some other resources as my testing date neared. That's when it was time to take a look at those workshop materials I initially put to the side. NFPT put me in touch with their live-workshop partners, Global Fitness Educators. We worked together and coordinated my attending a workshop. It was a very positive experience where I got to build my network by meeting a very knowledgeable instructor and my soon-to be fellow NFPT-CPTs. I also had the opportunity to practice what all I learned from the manual and study guides. So, the workshop materials became my 'middle-relief pitcher' and the workshop itself became my 'closer!"
It completed my Effective Learning Equation (ELE)©:
Education + Knowledge = Application + Implementation (E+K=A+I)©
Taking the workshop helped to build a bridge from the left side of the equation to the right side of the equation.
So, I'm glad I went to the workshop and proud to say I passed the exam in my first attempt! It's a pretty rigorous one and covers many topics. It's timed and completed at a monitored testing facility. Like I said, I didn't always pass these exams. But I also didn't have my ELE© equation formulated in my head, nor was I interested in asking for help along the way.
Can you relate?
Think about a project you would like to get started now. Is it a self-improvement project like taking care of old aches and pains in your body? Is it a nutritional health goal such as making more positive eating choices? Is it a hobby such as quilting? Is it learning about a different culture? Is it taking a dance class or learning the proper techniques to stretch your body as you age?
Whatever your goal or project may be, I want to introduce you to Gateway Community College's brand new Community Education Classes that start this September. There's a wide variety to choose from, including two that I'll be teaching.
The first is called Bodies Bounce Back and here's it's description:
This workshop is for the working adult or weekend warrior who has chronic pain, fatigue and inflammation from stress, a previous injury and on-the-go lifestyle. The first portion of it is didactic, covering best practices for reducing the pain, fatigue and stress. The second portion is interactive and hands-on. The instructor will facilitate beginner friendly movement that has been indicated by research to help individuals optimize their health.
The second is Healthful Eating on the Go. It's description is:
This workshop will discuss the challenges of eating healthfully in our fast paced culture. It will operationally define healthful eating and present the latest recommendations, helping to tease out trendy diets from solid eating habits.
Click here for more information and to register.
I'd love to see you at one of my workshops or for you to attend some of the others! Every project or interest starts somewhere.
Over time, I've learned how important it is to have access to resources like 'middle-relief pitchers' to help along the way, and 'closers' to help me reach my goals.
Whether you are just starting your project or it's already underway, check out some of these options at Gateway. They may be useful resources for you. The best part is, you don't have to be enrolled as a student at Gateway Community College to take one of these workshops (of course GCC students are welcome). These are open to the community!
Thank you for letting me share my experience, and again, hope to see you at one of these sessions!
In Health,
ShayTheCoach
Shaweta Vasudeva
---
Shay Vasudeva is the owner and founder of ShayTheCoach, a company that helps people become the best version of SELF. She offers her clients a mind-body approach in all the services she offers, including Cranio Sacral Work, Nutritional Therapy (including Keto and Ketogenic) and Corrective Exercise. Call 
480-294-9952
 or e-mail 
[email protected]
 to schedule your free goal setting session now! Or book a session now.  For more information about ShayTheCoach, go to the website.
ShayTheCoach personally uses and recommends the Perfect Keto product line!
This blog is intended for those who are interested in Nutrition, Fitness, Karate, Tai Chi, or simply becoming best version of SELF on a business/professional level. Thank you!  We are not doctors/medical professionals and don't diagnose or treat diseases. The contents of the blog are for educational purposes.
 Copyright © *2018* *ShayTheCoach.com*, All rights reserved.