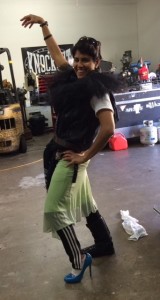 Welcome to Blog Post#2 and thank you for reading!
There's a holiday coming up soon and I was going to write a do's and don'ts of Valentines Day to help motivate and equip you to keep on your personal fitness and nutrition goals.
You know the good stuff:
Buy a small box of your favorite treat!
If you buy a big box of your favorite treats, share them!
If you eat the big box of your favorite treats, burn it off with your companion (you may read between the lines here)…!!!
Get flowers instead!
Eat chocolate covered strawberries, it will add a serving of fruit!
Dark, no sugar added chocolate is an option!
Melting carob chips or dark chocolate and making your own chocolate covered strawberries are an option…you'll burn calories in the process of making treats!
Going on a romantic walk after dinner is an option!
Look at all of these options!
But no, I'm not going to make a list of all the things to do and not to do this Valentine's day. Just presenting options…
I'm known by friends and clients for very unconventional options…like making cinnamon lemon chicken or a vegan protein smoothie with mango, peanut butter, coconut milk, and kale. Yes…this is all very true!
Again, I'm not going to make a list of all the things I think you absolutely must do on Valentine's day that are unconventional like…
Playing paintball with your companion and/or your friends!
Doing what you would do any Sunday..grocery shop, wash the car, walk the dog!
Here's one: Go to the gym!!
Meditate or go to a place of spirituality that you haven't been to yet!
Donate something to charity!
Give hugs or do random acts of kindness to people who may not ordinarily receive it (if they are open to it)!
Go to the Rocky Horror Picture Show after reading a Horror Book!
Have a scavenger hunt at a health food store for only red foods like raspberries, strawberries, cherries, red apples, raw meat (if you eat meat), radishes, etc.
Put red fruit in your water like raspberries. It will make your water festive and flavor it naturally!
Take a dance class!
Help a good friend pack and wear as many of her clothing in the "to donate" pile as possible to see how hard you can make her laugh!  (That may or may not be where this post's picture was taken)!
I personally will spend time in nature to recharge. I have my own unique love affair with the outdoors and mountains. Luckily, there's a ton in Arizona.  So, here's to bringing options to your life this Sunday…
HAPPY VALENTINE'S DAY!
Shay Vasudeva is the owner and founder of URBANMONK, a company that helps people become the best version of SELF. She is a Certified Personal Fitness Trainer, Certified Nutritional Therapist, and Black Belt Karate Instructor.  For more information you can go to: www.urbanmonk.biz or follow on facebook at www.facebook.com/urbanmonkaz.