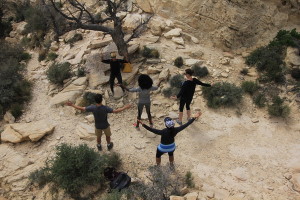 Happy Weekend! Shaythecoach here again. My last post was more factual, on the benefits of foam rolling. So, this one is a personal and practical experience on flexibility…
I went to Las Vegas during Easter Weekend to compete in a national karate tournament that drew in thousands of athletes. There were plenty of  competitors from other countries too.  My division alone had participants from Kazakhstan, England, Canada, and California to name a few. The tournament at large drew competitors from India, China, Japan, Serbia, and of course Arizona and Nevada…the list goes on!
There was plenty of literal stretching and flexibility happening with competitors getting in their best, deepest stances and fighting with their longest and highest kicks!  But I could also see flexibility happening off of the competition floor.  That's where most of mine came in…
My original plan was to leave and carpool with my karate group on Thursday afternoon, March 25.  Those plans changed because some needed to stay in Arizona to spend time with family and others chose to leave earlier to have the day in Las Vegas to settle in. So, I quickly rearranged my plans and decided to drive solo and booked a separate hotel room. I've driven my fair share of long road trips (including cross country), but never made the drive to Vegas. I did some quick research on directions, regrouped and left Friday afternoon (March 26).  I arrived in Vegas that evening and checking into my hotel room, which was just north of the Las Vegas Strip. Because it was a last minute booking, this was the most cost efficient and would allow me to mentally prepare for competition. I checked into my hotel room by 7:30pm and found the room was missing the air conditioning unit! I called the front desk reception who told me to search the room more closely, surely there was a unit in there! Becoming agitated, I looked again. There was no unit, I reassured her. She said that was odd and would send maintenance to the room. While waiting, I found a thermostat (but not unit) and started doubting myself. I turned it down and waited for the air to turn on!  It didn't. As I sat on the bed, I started to notice the room reeked of cigarette smoke (I had asked for non-smoking) and saw there was mold on the ceiling. I was ready to call the front desk until I reached management and let them know EXACTLY what was happening. But I was tired, flustered, hungry, and also excited. I was in VEGAS for one of the LARGEST karate tournaments of the year. Not to mention, there were two other karate tournaments happening in Las Vegas the same weekend, so the "Strip" would be full of karate people from all over the country and world! Also, my karate group had been there since this morning… I wanted to get out there and meet them but I was stuck in this hotel room, waiting for maintenance.
I decided to be flexible in my approach. A couple of my friends and business colleagues have been coaching me on how to have my voice heard without becoming irate and angry. I'm pretty sure I'll be working on this skill for the rest of my life…but here was an opportunity to try it! I called front desk, and consciously made my tone very pleasant and told the staff I was very excited to be in their hotel. I just got in from out of town. This is a get away for me and I was eager to get ready and eat at their restaurant, use their amenities, and meet friends on the Strip. But I couldn't because of my hotel room situation. The response of the staff member this time was more receptive! She listened and very quickly called maintenance and researched the room situation. They notified me the room had been CLOSED, LOCKED OUT and no one was supposed to be placed in it because it was scheduled for major renovation!!!  Staff apologized many times over and called management immediately. Then management apologized profusely and upgraded my room to a deluxe king suite on the top floor of the hotel over looking the city!  They also sent Concierge to help with my bags. GREAT! THANK YOU FLEXIBILITY and HOTEL STAFF 🙂
I called the others in my group and let them know what happened and we arranged to meet at the tournament the next morning, deciding we were all tired and needed to rest. I ate at the hotel and used its amenities.  Saturday morning at the tournament called for more flexibility. In a large competition like this, the need for flexibility is an understatement!  All competitors are assigned a division based on rank, age, and whether they will be doing kata (forms), kobudo (weapons), or kumite (sparring/fighting).  The divisions are assigned a code using a letter and number so that competitors can look at tournament scheduling and find their ring number, competition time, and staging time. The most important piece of information is staging time. Staging is where all competitors must go to check in for their divisions before being escorted to their respective rings. Staging times can run late or early based on what is happening on the tournament floor, in the preceding divisions. It would be like the equivalent of "on deck," batters in baseball. Except there were hundreds of competitors in staging because of the size of this tournament! Because staging times can be inconsistent, this tournament offered text messaging service for a fee to let competitors know when their division was being staged. I thought this was a great idea, so I signed up.
So, I will try and give you the short version of what happened. My division was scheduled to stage at 1:30pm. By 1:30pm, the tournament was running very late and divisions scheduled to stage at 11:30 where just being called. Regardless, I showed up to staging at 1:30pm, as the tournament schedule stated. In order to enter staging, you must show your ID Badge to volunteers at the door, who scan it and confirm your division is ready. The volunteers at the door told me they were 1-2 hours behind and to wait and keep coming back to check. I left staging and saw some competitors in my division and they confirmed they weren't called in yet. Then I received the text message stating my division was being staged. I walked back to  staging and showed the volunteers. They again told me the tournament was behind. The text messaging was automated. Come back and check later. Interchanges like this between me and the staging volunteers kept happening a few times. Received text, went to staging, volunteers at door told me, "No not yet."  I asked another tournament authority who said, "no," and walked away from me. I am getting ready to become IRATE. So, I go back to this new skill I am working on-being heard using an assertive tone versus an aggressive tone.  First, I go breathe and rest my eyes outside of the staging area and mentally prepare what I am going to say and also who else I can talk inform because I am getting no where with tournament volunteers. It's well past my staging time, and what about these text messages?? I don't see any other competitors left in the hall outside of staging, where did they all go??
As I get ready to go back to the staging another time, I am alerted by an overhead speaker announcing my name asking me to arrive to staging immediately, this is the last call for my division!!!!  I pounced up and run to staging. I AM IRATE and no amount of coaching and friendly advice is going to hide this!!!  There was a Sensei (Coach/Karate Instructor) from another country who saw me come in flustered and she asked what happened. I told her in a more than irate tone, using many expletives! Then I apologized, realizing this was a very high ranking individual, instructor, and representative for a national team! In her most assertive posture she came very close to my face and said, "I would ask for a refund and no need to apologize for your behavior, it is understandable." I responded, "For the texting service?" She said, "No, for the whole tournament, at minimum. I wouldn't stop having my voice heard until I got my money back and hopefully an apology."  It didn't even occur to me to do that. I knew staging could be an interesting experience and most divisions were running late. She explained this was different. It left me no time to prepare and I was denied entrance into staging, despite reminders in writing that my division was up.
There are more details as to how the staging was mishandled and then again more misinformation when I got to the ring.  By the time I competed with kata (forms), the best version of SELF did not show up! But, the best version of my kata in that moment showed up! I am a karate person and trained to do just that, no matter what the circumstances.
After performing my kata, I watched other competitors and asked two of the volunteers who had misinformed me for their names and made sure I thanked the coach who encouraged me to ask for a refund. I got her information as well.
I collected and carried myself with as much composure as possible. Once my division was completed, I did exactly what the coach encouraged me to do.  I went and spoke with Tournament Officials and met with the Tournament Director.  He brought me to staging and I had the opportunity to speak to staff in the staging room. In the end, I was given a full refund  (including the texting service) and contact information for the Director of Volunteers and the Director of Staging. I was encouraged to e-mail the directors to let them know what  happened so they can offer better training for next year's tournament!  So, I did that.  Kudos to the Tournament Director, staging staff, and that coach! Kudos for using an assertive tone and being heard! Kudos to being flexible!
By the time these evens unfolded, most of my group had finished competing and needed to get home since they arrived in Vegas on Thursday. I had plans to stay until Sunday so I met some new friends for dinner (I made a few during the back and forth with staging) and had a blast!
Sunday morning, I was flexible again. I didn't need to check out until noon. Taking my time to check out, I made plans to go to Red Rocks National Conservancy before driving to Phoenix. I picked a trail and started hiking. At the trail head, there was a group of people who looked around my age and I introduced myself. It was a MeetUp group!  I fit the description of the group, so I asked if I could join them. They said sure! We had great conversation, took great pictures, and they were open to having a mini-Tai Chi class at the summit of the trail!
After the hike, there was the drive back to Phoenix, AZ! My, 'map app,' said it will take 5 hours. I was in flexible mode, so I stopped several times on the way home to enjoy the views, the rest stops, and the journey.  I came home, having done practically 0% karate on the competition floor…but practicing it's principles practically 100% of the time!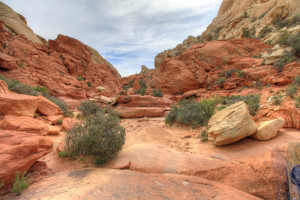 —
Shay Vasudeva is the owner and founder of URBANMONK, a company that helps people become the best version of SELF. She is a Certified Personal Fitness Trainer, Certified Nutritional Therapist, and Black Belt Karate Instructor. Call 480-253-9642 or e-mail [email protected] to schedule your free goal setting session now ! For more information about UrbanMonk you can go to: www.urbanmonk.biz. UrbanMonk is growing and if you would like to support its goal, you can go to: gofund.me/urbanmonk.
This blog is intended for those who are interested in Nutrition, Fitness, Karate, Tai Chi, or simply becoming best version of SELF on a business professional level. Thank you!  We are not doctors/medical professionals and don't diagnose or treat diseases. The contents of the blog are for educational purposes.